Longleat House
1990 Exhibition


| | |
| --- | --- |
| Cheetah people from SURVIVAL (1989) | Cheetah people from SURVIVAL (1989) |
| "Chromed" Cybermen from SILVER NEMESIS (1988) | Kane "melting" in DRAGONFIRE (1987) |
| Knight in armour from BATTLEFIELD (1989) | Lady Peinforte's "form" used by the Nemesis in SILVER NEMESIS (1988) |
| The giant gastropod, Mestor, from TWIN DILEMMA (1984) | |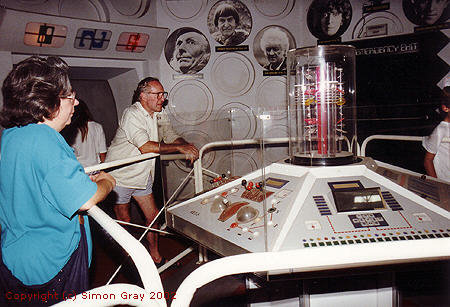 Exhibition focal point, the recreation of the tardis console room.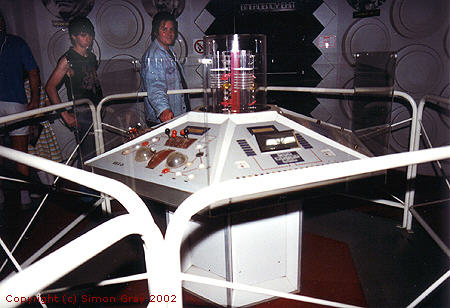 A young Matt Parish (left to right).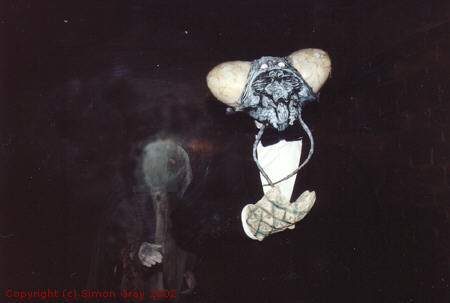 A Husk, with Control in the background from GHOST LIGHT (1989)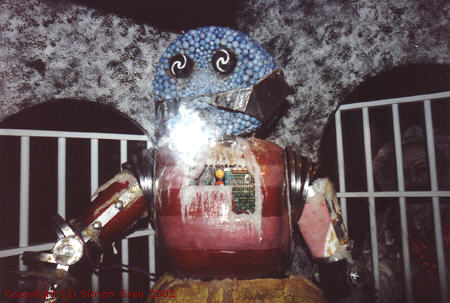 Candy Man with from THE HAPPINESS PATROL (1988)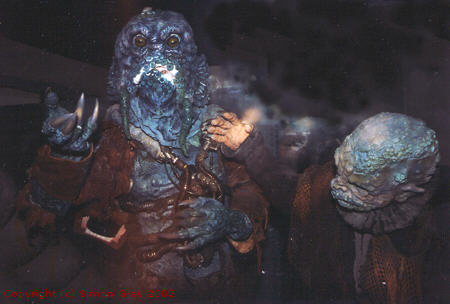 The Great Serpent and Haemovore from THE CURSE OF FENRIC (1989)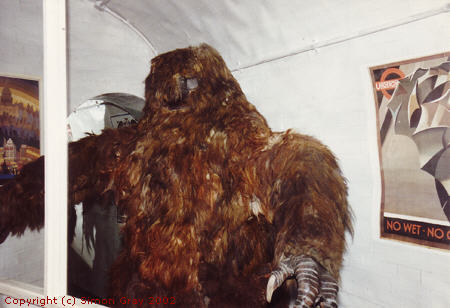 A Yeti from THE WEB OF FEAR (1968)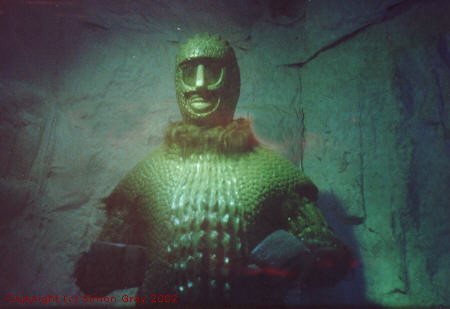 An Ice Warrior (1969)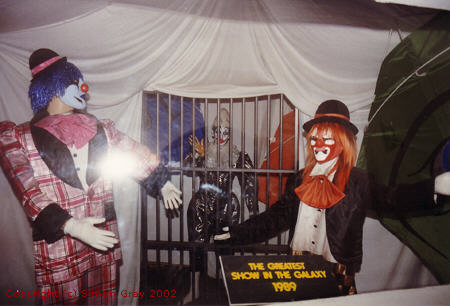 Clowns from GREATEST SHOW IN THE GALAXY (1989)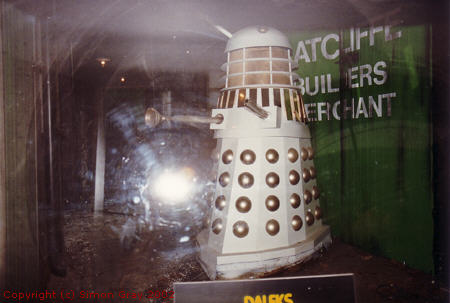 A Dalek from REMEMBRANCE OF THE DALEKS (1988)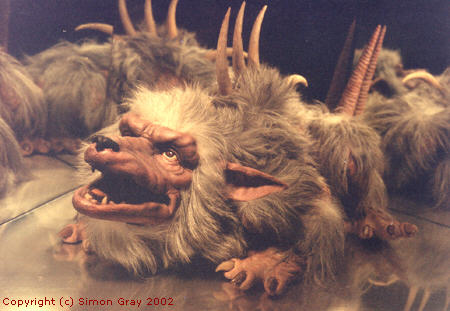 Fifi from THE HAPPINESS PATROL (1988)
All of the pictures on this page are the property of Simon and may not be used or reproduced in anyway without his explicit written consent.




Have a Collecting question then try the



If you collect Doctor Who costumes, props, scripts, Artwork, set designs, or commercial items we would love to add your collection to the list. (click) For more information...