This a COPY of a coin was made by the BBC Visual FX department for the 1987 Doctor Who story Dragonfire. It is cast from solid resin and depicts the profile view of Kane with scrolling artwork on the edges. The coin is seen in the episode where Kane uses it to test recruits for his cause. Ace, a future companion of the Doctor was also a victim of this test.

"Obtained from the Collection of Mark Short the noted memorabilia collector."

Kane tempts Ace to take the coin to capture her allegiance through mind control.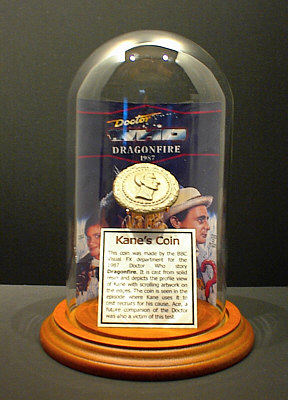 The Display Case I made to exhibit the coin.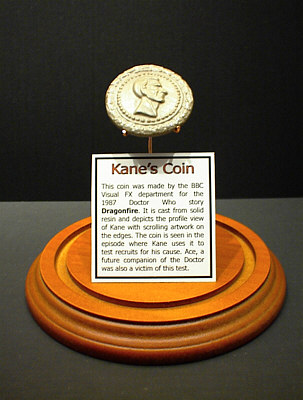 With the glass cover removed.