The DWFCA held the first Who convention ever held in Sacramento on November 23rd, 1986. A one-day event that had the local Doctor Who Fan Club quite excited. Colin Baker was the sole guest.
Allen Chamberlin, an employee at KVIE Channel 6, the local PBS station, wrote the proclamation, and arranged to have the city officially recognize the event. Mayor Anne Rudin affixed her signature ratifying the document.
Annette Laing, a past presider over the Patrick Troughton Appreciation Society presented the proclamation to Colin Baker and he counter signed the document below the mayors.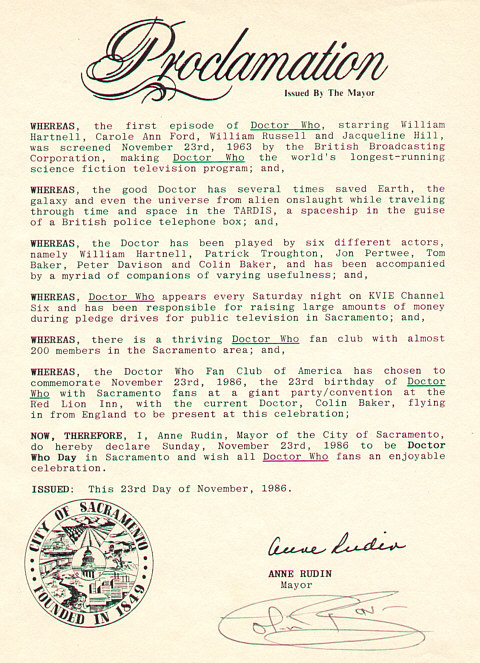 Doctor Who Day, November 23rd, 1986
Signed by Colin Baker.