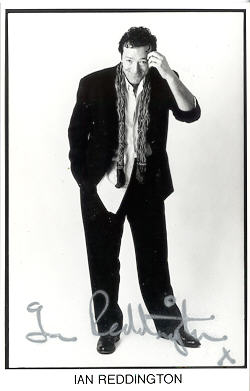 Ian Reddington
Played The Chief Clown in the story "The Greatest Show in the Galaxy"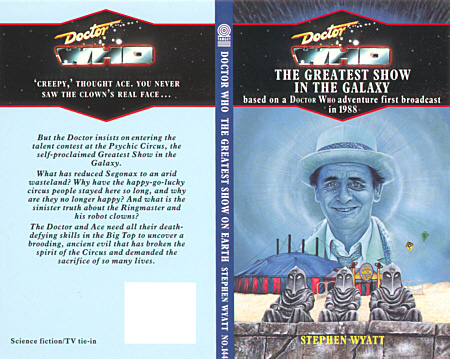 Target Books Printer Proof
NO 144 The Greatest Show in The Galaxy
By Stephen Wyatt

The Cover is by Alister Pearson featuring Sylvester McCoy as The Doctor with the Psychic Circus in the foreground.
The Cover has a very large Flaw on the Spine. Can you Spot it?.

The Title is not
"THE GREATEST SHOW ON EARTH"
The Back is signed by Ian Reddington who played the chief clown in the show.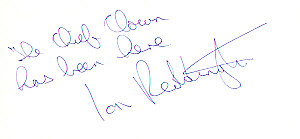 The Back of The Greatest Show in the Galaxy

(Signed) The Chief Clown has been here Ian Reddington