These knitted replicas of the Doctors are the perfect bathroom accessory for the avid Who Fan. Intended to conceal the extra toilet paper role (which is what the body sits over) with the added benefit of providing a conversation partner while you do your business. There are no obvious markings or tags to indicate who made it or when.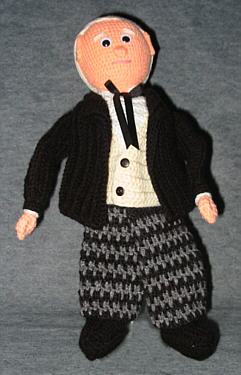 First Doctor Bathroom Buddy
This First Doctor version is sixteen inches tall with the distinctive tie and the classic ring. The fourth buddy made he is must have for the first Doctor fan.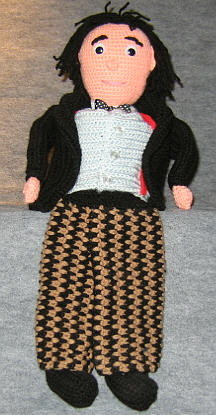 Second Doctor Bathroom Buddy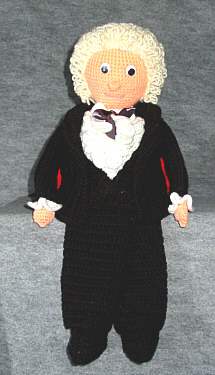 Third Doctor Bathroom Buddy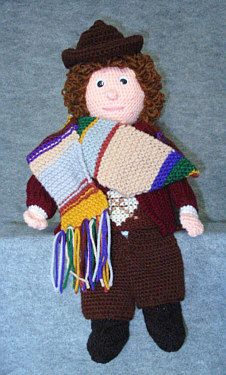 Fourth Doctor Bathroom Buddy
This Forth Doctor version is nineteen inches from the top of the hat to the bottom of his shoes with a scarf a remarkable fifty seven inches long.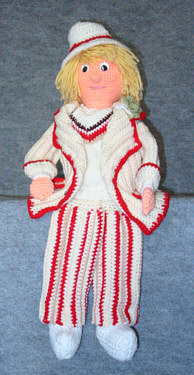 Fifth Doctor Bathroom Buddy
This Fifth Doctor version is twenty two inches from the top of the hat to the bottom of his shoes. The coat even has the trademark celery on the lapel.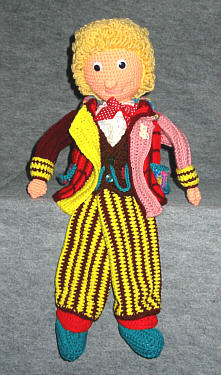 Sixth Doctor Bathroom Buddy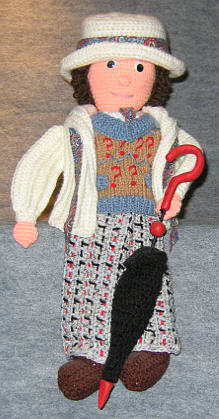 Seventh Doctor Bathroom Buddy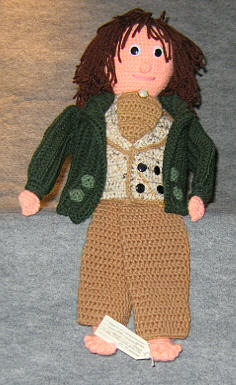 Eight Doctor Bathroom Buddy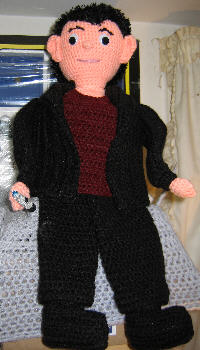 Nineth Doctor Bathroom Buddy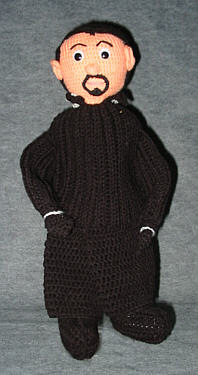 The Master Bathroom Buddy
The Evil Master Knitted up to protect your essential privy supplies. Sixteen inches sitting he has a striking resemblance to "Count Count". You Sesame Street kids will know who that is.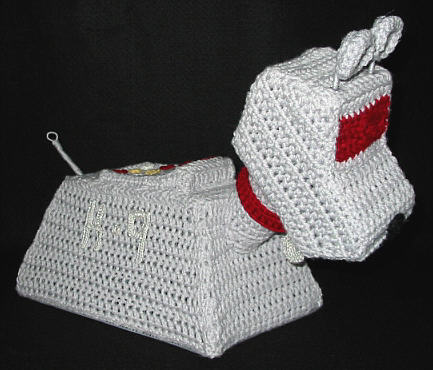 K9 Bathroom Buddy
The ever lovable K9 made into a knitted tissue box cover. Fifteen inches long and 12 inches high K9 has his collar, keypad and has wiggly ears.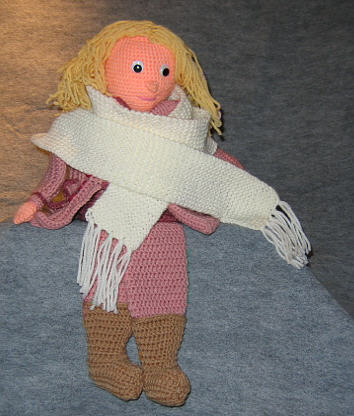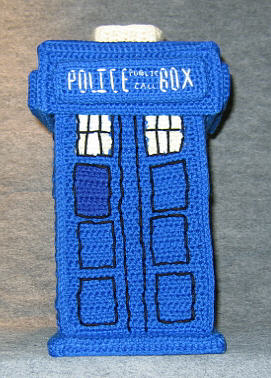 Tardis Bathroom Buddy
Sept 2004