This action packed first person shoot em up game was released by Alternative Software of West Yorkshire England in 1992.

Available for most popular 16 bit and 8 bit computers (at that time), this version is for the IBM personal computer. For one or two players, you have the choice of being Either the 2nd, 4th or 7th doctor as well as Ace or a UNIT soldier. Great graphics for it's day.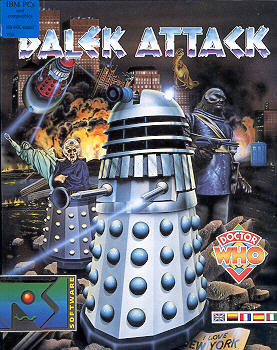 Artwork on the front of the box.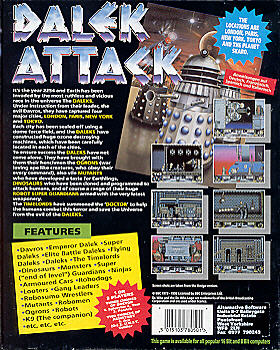 Artwork on the back of the box.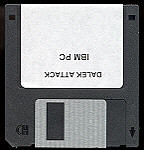 3 1/2 Floppy Disk the software came on.