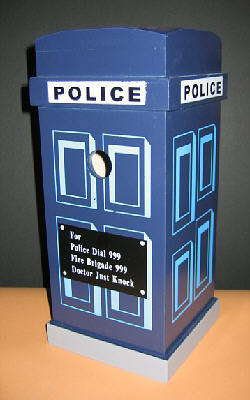 Growing Success Villager Police Box
This 14 inch high bird box made in the shape of our favorite space capsule was made by Growing Success in 2004. The back has a hinged flap to allow you to clean out the inside with a keyed hole to hang it with a screw. This example made it to my collection as a gift from a very good friend in Castleford.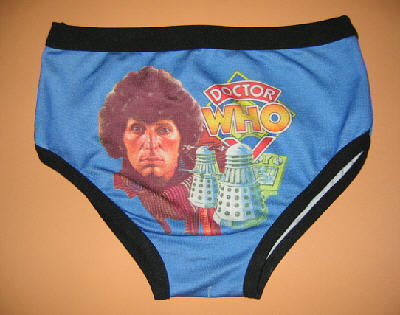 Underpants
Made by British Home Stores in 1980. Around 46,000 of these were sold.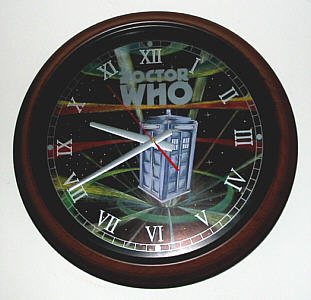 Doctor Who Wall Clock
Eighteen inch round wall clock made by Mister O Art and Design Workshop in 1998. This came in a Tardis (above) and a Seal of Rassilon versions.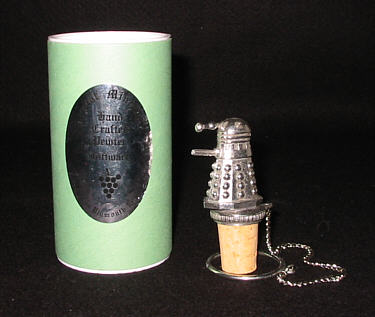 Pewter Dalek Bottle Topper
Pewter Dalek cork bottle stopper made by Imperial Miniatures of Plymouth England